Control of exposure to flour dust requires effective ventilation controls, local exhaust ventilation (LEV) is key for at-source dust extraction which prevents flour dust from becoming airbourne and entering the worker's breathing zone.
Exposure to flour dust and other organic materials can lead to serious respiratory disease such as asthma (Baker's asthma) respiratory sensitization, and allergies. Occupational asthma is a common disease in the UK with up to 3000 new cases diagnosed every year.
Flour dusts can also cause and explosion.
The chances of creating airborne flour dust increase greatly in large operations that use or produce a lot of flour.  Places like:
Commercial bakeries
Grinding mills
Packaging plants
Introducing an LEV system is a great way to control flour and organics dusts and keep people safe and therefore meeting your legal obligations.
Compliance LEV can specify, price and install the correct LEV system as a complete solution provider.
Compliance LEV are highly trained and knowledgeable LEV experts. Don't hesitate to contact us for free initial advice and site survey.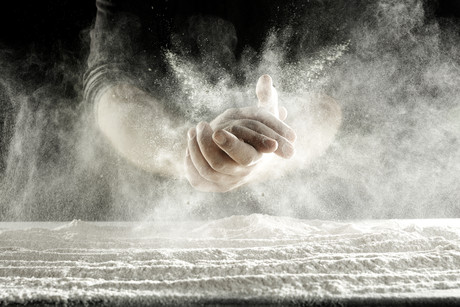 Thorough examination and testing of Exhaust Ventilation Systems.
Just like all machinery, LEV systems require maintenance to avoid failure.
Initial meetings are free and no obligation, and we promise no hard sell.
Compliance LEV can source materials for any system type.
Compliance LEV will always place you in the driving seat when it comes to LEV repairs, upgrades or installations costs.  We aim for long-term relationships with our clients.
We work across all industrial sectors both public and private sectors.
This list is not exhaustive, no matter how bespoke your requirements, we can help.
Contact Us for more information.